Marketing Services
To keep customers coming back by making their shopping experience with us an exciting one, ZALORA creates touch points along the consumer journey to inspire and engage our customers. Leverage these programs and grow your e-commerce business alongside ZALORA, a part of Marketing by GFG (MbG).
z-py-90 max-1130px
#4C4D4E
#F8F8F8
#F8F8F8

right-img
#00B4DA
#0183B0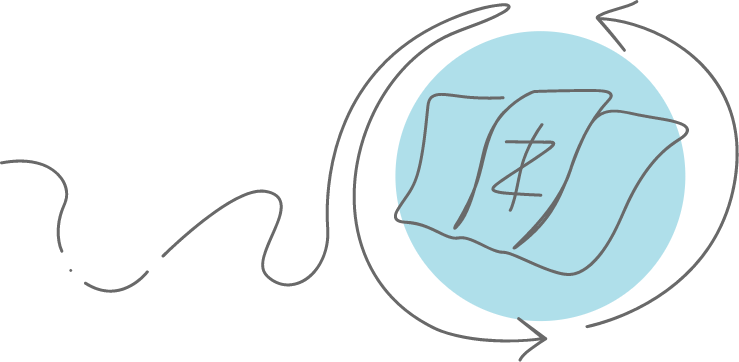 Cashback Campaigns
We aim to provide our customers with more exciting incentives to shop on ZALORA, giving them the opportunity to earn perks for future orders while they shop. This added incentive provides opportunity for campaign diversification and has increased customer repurchase rates over the past 6 months.
Free Cashback
An opportunity to encourage customers to shop, with free cashback given to customer accounts to push particular brands/categories in time for events themed around the brands (eg: Launches, sports sales, beauty week).
Cashback can be used to offset 50% of the subsequent order, allowing customers to add on to discount and avail the benefit of cashback, even on non-sale items or items not within the discount campaigns they are participating in.
Advantages Of Cashback
Cashback provides an alternative tool to incentivise customers to shop on ZALORA.
Cashback can provide increased incentive for SKUs that brands do not want to discount.
Hybrid discount and cashback vouchers perform stronger than discount-only vouchers with equivalent promotional discount.
Lower return rates by allowing customers to manually confirm cashback upon delivery of items.
Types Of Cashback Campaigns
Standalone Cashback Campaigns - Cashback only campaigns
Hybrid campaigns that offer both discount and cashback %
Cashback Injections - Shop now to earn $ value cash back to use on future purchase
Stackable cashback cart rules - Buy form brand and get extra 2% CB
Max cap on cashback - Earn 100% cashback up to $x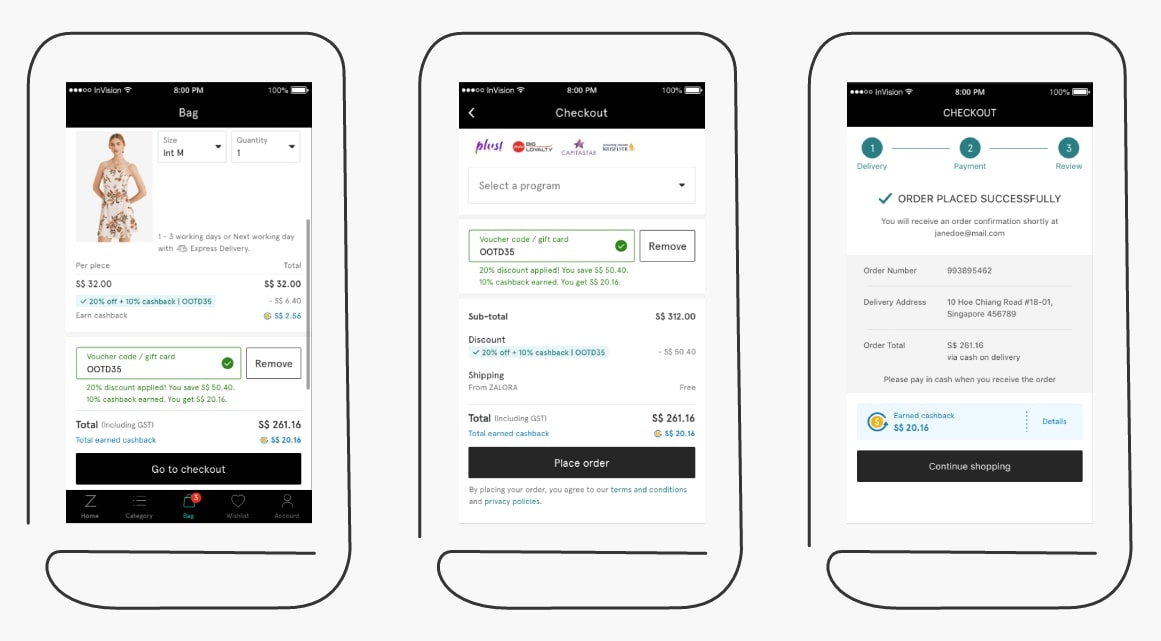 z-py-90 laptop-f50 zoom-img
#F8F8F8
#F8F8F8

#FB6567
#EC0C8A
Bespoke Campaigns
We work with industry partners in crafting personalised campaigns to meet marketing and business objectives, targeted at ZALORA customers.
Gift Cards
We sell corporate ZALORA Gift Cards in bulk. We can work with Gift Cards on demand through a Third Party Gift Card Processor.
Event Sponsorship
We collaborate with partners on sponsorship opportunities for major ZALORA events, such as ZALORA Big Fashion Sale, 11.11 and 12.12.
Parcel Inserts
Reach our fashion and lifestyle-savvy customers at the best part of their retail journey - unboxing their orders from ZALORA! Parcel inserts may include flyers and/or samples.
Please contact us for more information about our partnerships solutions and offerings.
margin-left-100 margin-right-100 padding-50
#ffffff
#FA6467
#EC0D89
OUR PARTNERS








padding-top-90
Interested in being a part of our Marketing Programs? Reach out to your account manager for more information! If you are not yet on ZALORA and are interested in coming onboard with your brand(s), find out more about Selling with ZALORA or register your interest here now!
margin-100 padding-50
#ffffff
#F7B431
#F7981E
FIND OUT MORE ABOUT OUR
txt-area-new-des1 doodled-bg-3-btn margin-bottom-90
Get In Touch
Have a question, or simply wish to contact us?
Begin your digital retail journey here, and let us help you connect your business to the limitless world of shopping possibilities.