Sell with Zalora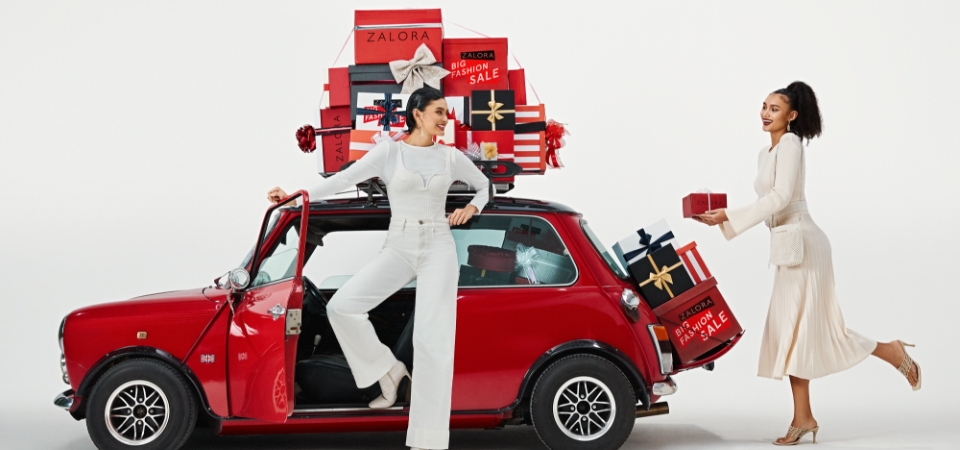 WHAT IS IT
Wholesale
The classic retail model in which ZALORA buys from suppliers, stores inventory in its warehouses and sells directly to customers. The Wholesale business model allows brand partners to leverage a strong sales channel with extensive reach in the Southeast Asia market, thus increasing brand exposure while ZALORA takes care of all inventories and operational requirements.
font-white-h2-p apercu-light-22
#F7B532
#F7981E
Wholesale Benefits
Tap into new markets and/or expand markets with minimal risk, investment and effort.
Leverage on ZALORA's capabilities and expertise.
Gain data-driven insights into your customers' online shopping behaviour.
z-py-90 laptop-f50 apercu-light-20 laptop-f16 mega-doodle1 check-li
#F8F8F8
#F8F8F8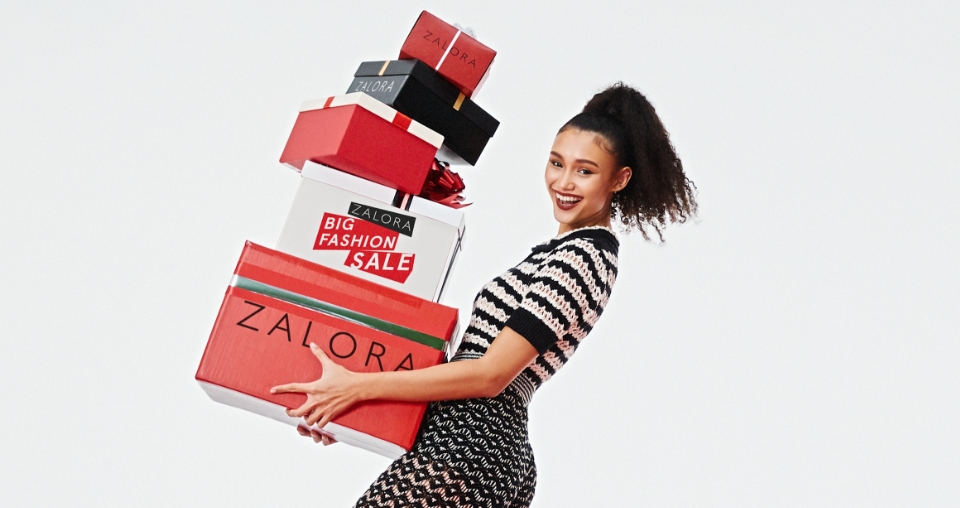 WHAT IS IT
Marketplace
As the gateway to your business's partnership with ZALORA, our marketplace opens up a new world of extensive user base and exposure, combined with a personalised shopping experience which includes custom shop fronts, as well as control over your own marketing and back-end operations. It also allows for a seamless transition from warehousing (FBZ) to multi-channel fulfilments (1SS), while providing an all-in-one seller centre.
font-white-h2-p apercu-light-22 right-img
#9731AC
#3F1F7C
4 Main Types Of Solutions

Our Marketplace business model allows the sellers to tailor the level of partnership with ZALORA based on their needs and requirements. ZALORA is able to provide a full end-to-end spectrum of services, inclusive multi-channel fulfilment (1SS), to warehousing (FBZ) and logistics (IDS) services, or act purely as a platform partner.
Delivered by Seller (DBS)
Tap into ZALORA's user base and access our marketplace while retaining full control of your overall fulfilment operations (warehouse and last mile delivery) locally and/or internationally, while leaving the management of reverse logistics to ZALORA. With the ZALORA Seller Center, you can manage your own inventory (product creation, updates, pricing etc.), access sales data / account statements, and participate in marketing campaigns.
International Dropshipping (IDS)
Expand your markets without need for your own logistic arrangements for last mile delivery to other countries by utilising ZALORA's wide network of logistic infrastructure to deliver to 4 markets (MY, SG,TW, HK), even from different origins outside Malaysia. IDS sellers manage their own warehousing and inventory.
Fulfilled by ZALORA (FBZ)
Gain access to ZALORA's fulfilment infrastructure - storage, packing and delivery - while still retaining control over campaigns and marketing decisions. FBZ guarantees your customers a smooth shopping experience for your brand on ZALORA!
One-Stock Solution (1SS)
1SS allows Brand Partners to consolidate their stock in ZALORA E-Fulfilment Centers and take full advantage of the best fashion e-commerce supply chain infrastructure available in Southeast Asia for all their digital channels. With 1SS, your customers can enjoy a consistent shopping experience across all online channels, whether you are selling on ZALORA.com, on your own eShop or other Marketplaces.
padding-bottom-90px border-bottom
What ZALORA Can Provide
Extensive Customer Base
Outstanding Customer Service
Account Management
Fulfilment & Logistics Expertise
Fashion-focused Returns Management
Production & Content Services, inclusive of market localisation
Multi-Channel Inventory Management via Global Seller Center for live sales and stock view
Stock Consolidation in ZALORA Regional Fulfilment Hub
Campaigns & Promotional Activities
z-py-90 margin-3-grid laptop-f50
Overview Of Marketplace Business Models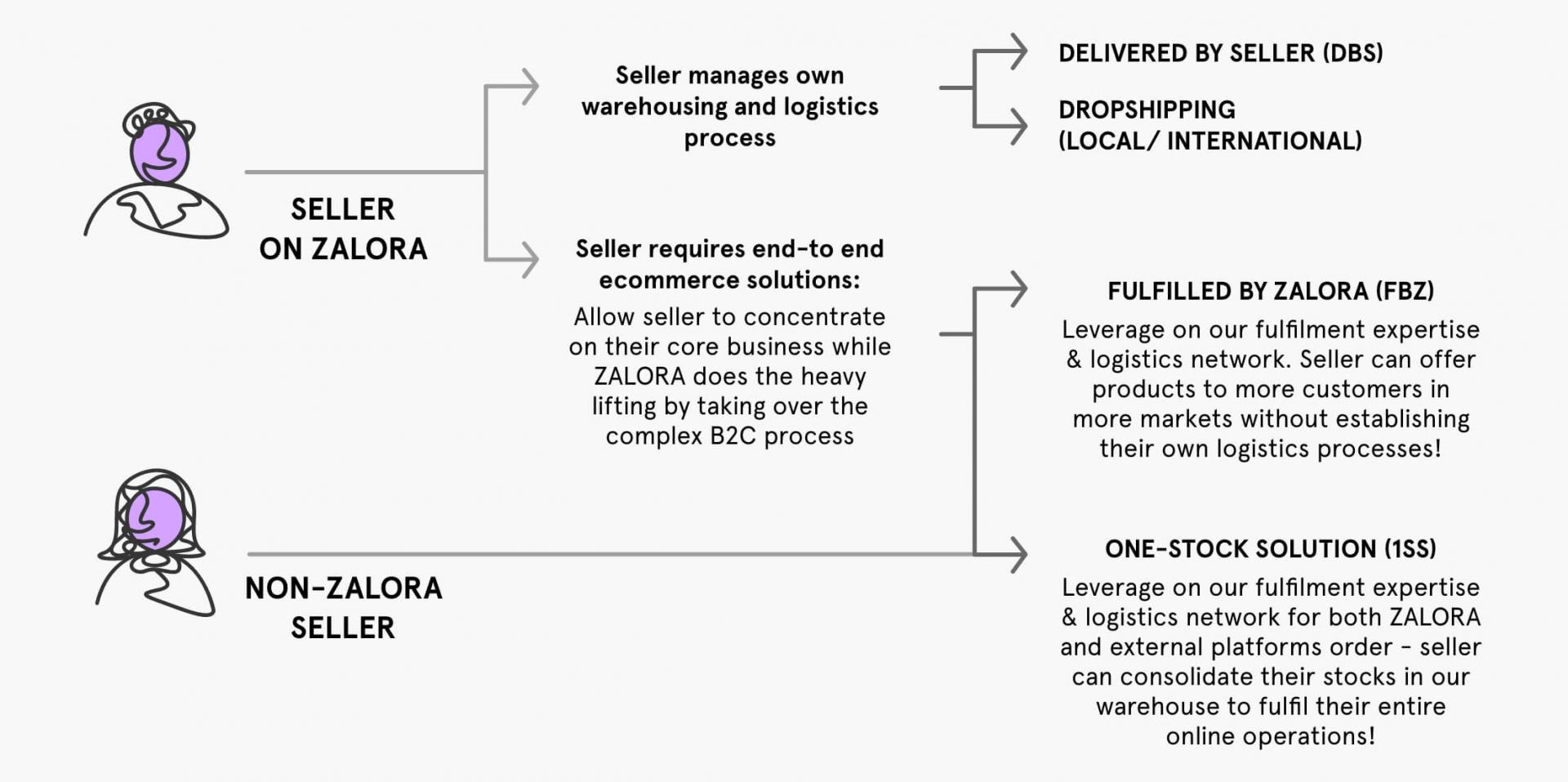 padding-top-90 border-bottom laptop-f50 zoom-img label-center padding-bottom-90
#F8F8F8
#F8F8F8
Comparison Of The 4 Models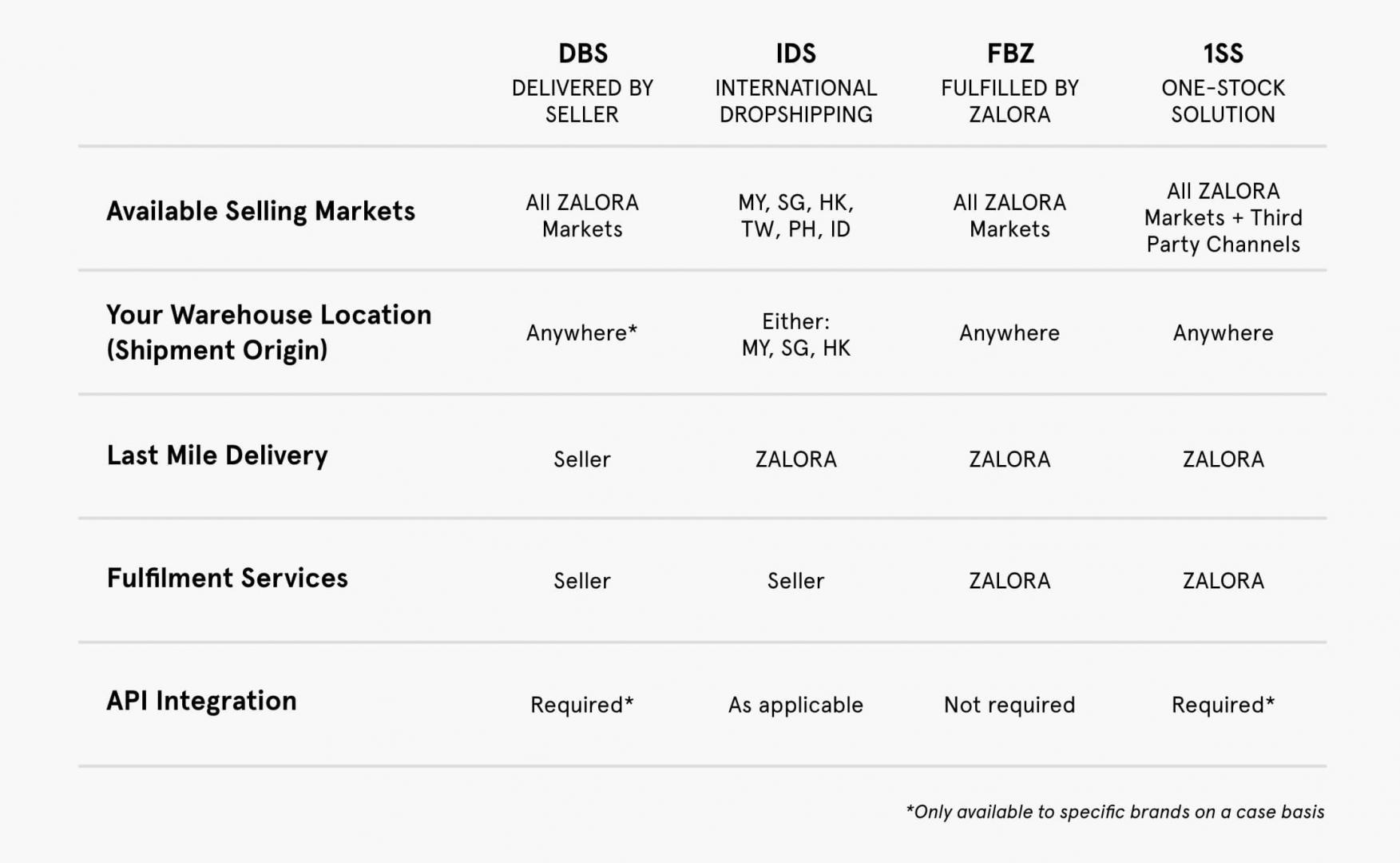 padding-top-90 laptop-f50 zoom-img padding-bottom-mob-30 label-center padding-bottom-90
#F8F8F8
#F8F8F8
Find out more about Selling with ZALORA or register your interest here now!
apercu-light-22 padding-50 margin-left-100 margin-right-100 margin-top-100
#FFFFFF
#F184A4
#DF5B97
FIND OUT MORE ABOUT OUR
doodled-bg-3-btn padding-top-bottom-90
Get In Touch
Have a question, or simply wish to contact us?
Begin your digital retail journey here, and let us help you connect your business to the limitless world of shopping possibilities.