ZALORA recognises that we must take urgent action to combat climate change and transition to a low carbon economy. Through our 2021 achievements and the delivery of our 2030 Climate Action targets, ZALORA remains firmly committed to playing its role by reducing the overall carbon impact of our business.
#00CCAB
#05AAAF
Our 2030 Climate Action Targets
By 2030, we are committing to a number of ambitious actions that will enable the delivery of the Science Based Targets of GFG, whose ZALORA is part of. The targets on the right-hand side form the basis of ZALORA's Climate Action:
20%
Parcels delivered using zero / low emission methods for the last mile (e.g., EV, walking deliveries)
100%
Electricity sourced for our fulfilment centres and offices that is renewable
35%
NMV from products made using majority sustainable materials & eco-friendly production
100%
Carbon neutral operations and delivery to customers
55%
Own-brand products made from preferred materials (ranked A, B & C)
40%
Renewable electricity used in Tier 1 and 2 factories (own-brand)
100%
Cotton used in own-brand is sustainably sourced
90%
Man-made cellulosics in own-brand are sustainably sourced
5,000
Employee hours spent on community engagement
z-py-90 laptop-f50 laptop-f16
#F8F8F8
#F8F8F8
Our 2021 Performance
We are proud of the achievements we made thus far and ready to embrace the new chapter of our People & Planet Positive agenda. Starting from January 2022. ZALORA will be measuring its progress against the 2030 Climate Action targets focused on the People + Planet Positive strategic priorities.
10%
Reduction in CO2 emissions* from our transport compared to 2020
(*per million NMV)
2
Own-brand capsules made from sustainable materials
100%
ZALORIAN's engaged in sustainability awareness initiatives
100%
Renewable energy used in our warehouses*
(*through the purchase of Renewable Energy Certificates ("RECs"))
4%
Own-brand products incorporate sustainable materials
75%
Key ZALORA locations* support at least one local charity
(* 13 charity partnerships in Philippines, 2 in Malaysia, 1 in Singapore and 0 Indonesia)
100%
Offset of carbon emissions from our operations and deliveries to customers
z-py-90 margin-3-grid laptop-f50 laptop-f16 txt-area-style2 border-bottom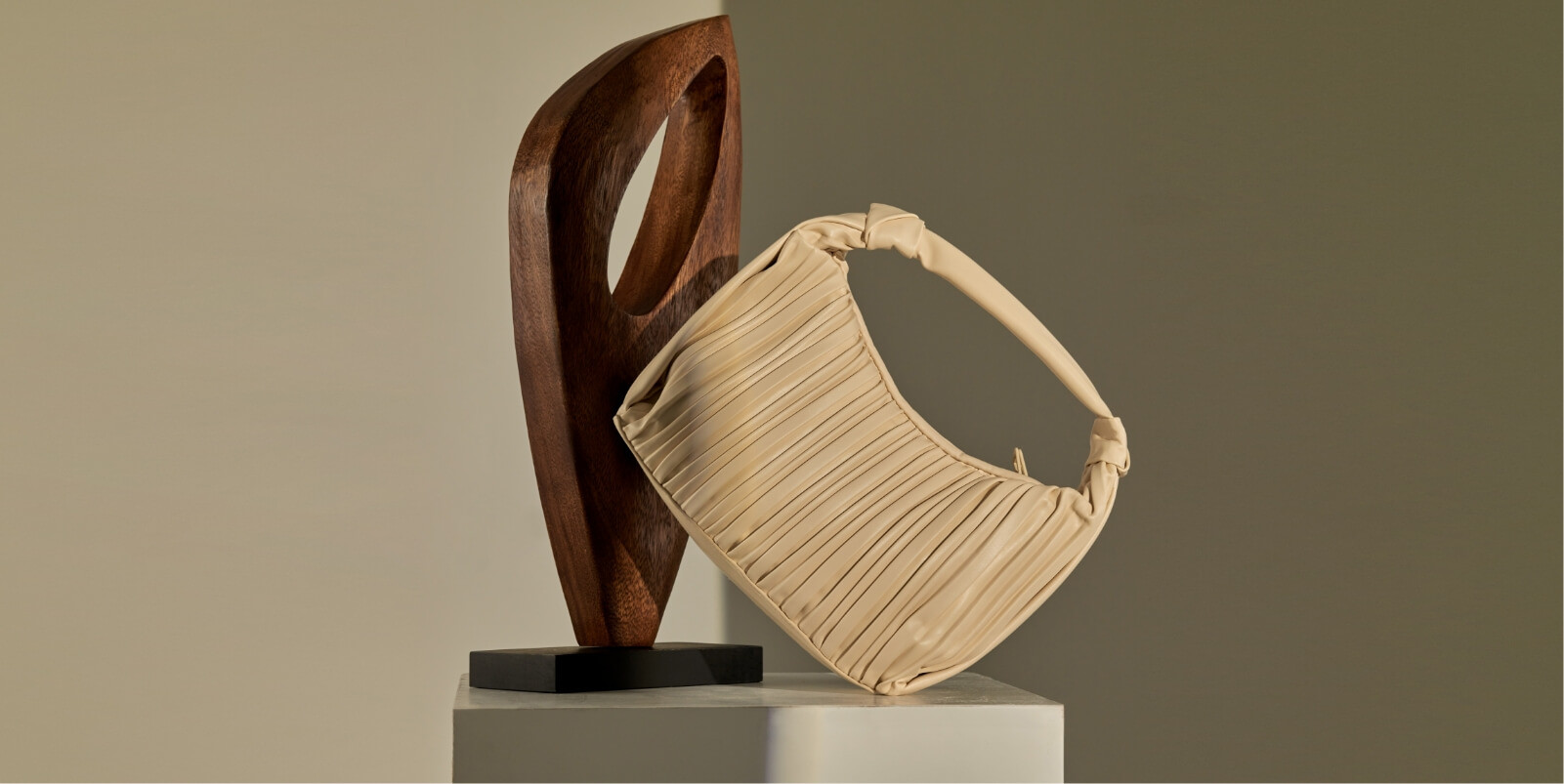 The first step towards delivering our Climate Action strategy was to obtain a comprehensive assessment of our impact across all our activities. Since 2020, ZALORA has annually assessed our global carbon footprint according to the GHG protocol methodology covering Scope 1, 2, and 3.
In 2021, the total greenhouse gas emissions emitted by GFG totaled 1.24 million tonnes of CO2e, and ZALORA was responsible for 21% of these emissions. The biggest driver of our emissions remains as product manufacturing which is associated with the production of raw materials and the manufacturing of products that we sell. This is followed by product usage and logistics. The remaining includes various emission sources such as energy consumption for our operations, end-of-life treatment of sold products, purchased services and capital goods, waste, packaging, employee commuting and business travel.
simple-style img-alt-big sus-reprt mob-no-pad-top z-pt-90 right-img
ZALORA achieved carbon neutrality on our operations and customer deliveries in 2020 and we continue to do so in 2021 by offsetting carbon emissions via carbon credit purchase supporting green projects in Asia. In 2021, these carbon credits originate from a wind project located in China that is certified under international offset standards recognised by the International Carbon Reduction and Offset Alliance ("ICROA").
By 2030, as part of the Group's Science Based Targets, the Group will reduce 50% of Scope 1 & 2 emissions and 90% per million NMV of Scope 3 emissions from purchased goods and services, as well as upstream and downstream transportation, from a 2019 base year. ZALORA will contribute to these targets via the mitigation of our emissions associated with our operations which we own or control, emissions associated with raw materials and manufacturing processes of our products, as well as emissions associated with inbound and outbound logistics. This commitment is supported by our 2030 Climate Action targets.
z-pt-90 mob-no-pad-top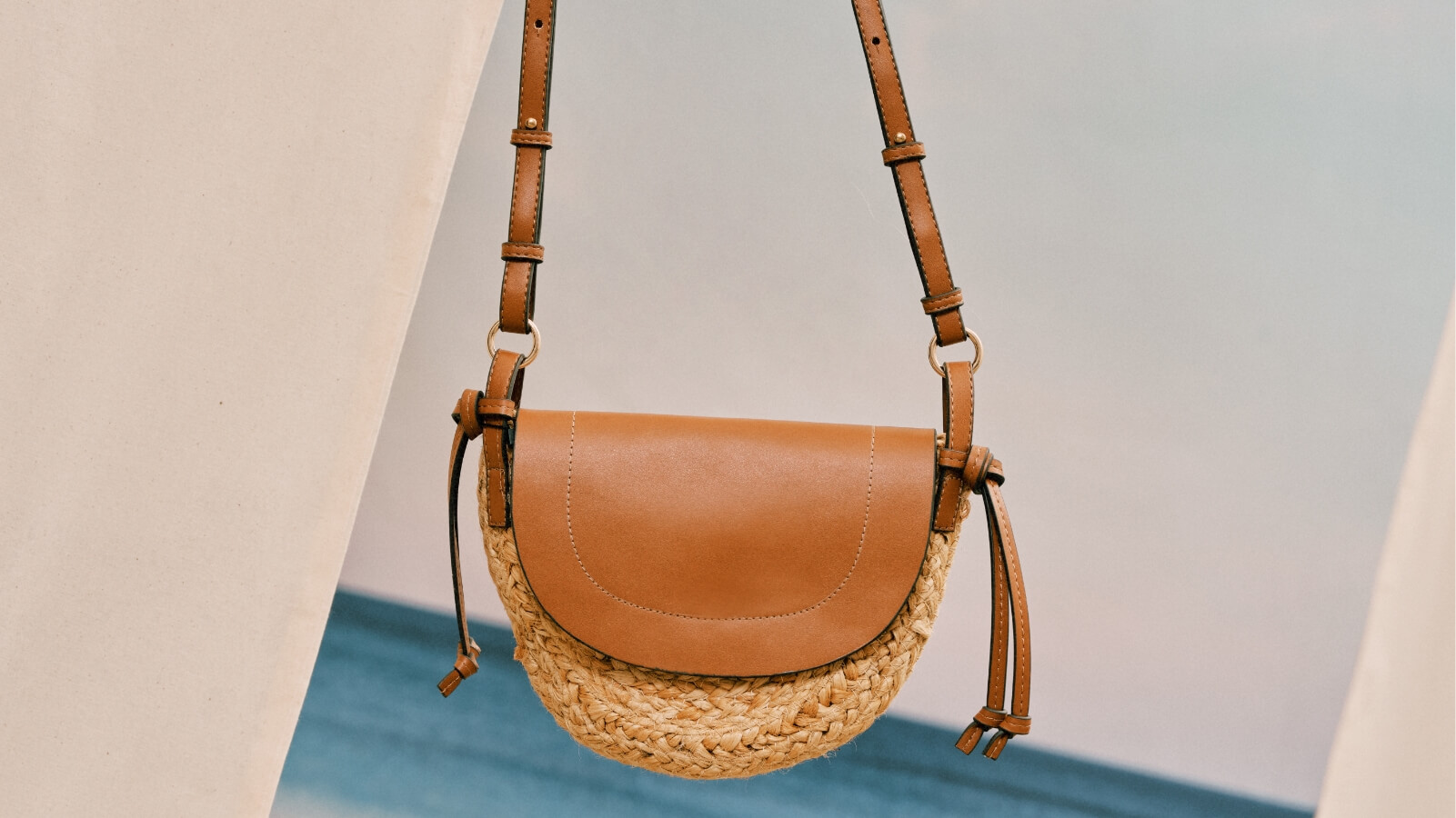 2021 KEY HIGHLIGHTS
10% reduction in carbon intensity compared to 2020

100% carbon neutrality on our operations and customer deliveries since 2020

Low carbon last mile customer delivery available in 2 countries
simple-style z-py-90 img-alt-big border-bottom txt-area-style2
LOWER CARBON LOGISTICS
Our inbound (from suppliers to ZALORA's warehouse) and outbound (from ZALORA's warehouse to customers) logistics represents our third largest source of carbon emissions, with air freight accounting for more than 90% of our total transport emissions in 2021.
While we do not have direct control over all our inbound transportation, we are partnering with our brands to transition more inbound shipments from air freight to sea freight to reduce our emissions from transport. In October 2021, we worked with one of our key brands to transport the majority of their shipments by sea freight instead of air freight, achieving carbon savings of 125.5 tonnes CO2e by the end of the year, the equivalent of the carbon emissions absorbed by over 2,000 tree seedlings grown over ten years (estimated using the US EPA's Greenhouse Gas Equivalencies Calculator).
In outbound logistics, we introduced low or zero-carbon last mile delivery options in Indonesia and Hong Kong. As a result, we delivered more than 160,000 parcels by bicycle or walking deliveries in 2021. In 2022, we expect to further reduce our emissions from outbound transport once we expand the last mile bicycle delivery service to the whole of Jakarta, with Indonesian customers being able to select the bicycle service as a "same-day green delivery" at checkout. In addition, in 2021 we implemented efforts to reduce our emissions associated with product returns. We identified that a significant portion of customer returns were size-related and subsequently improved our sizing chart to be brand or sub-category specific, resulting in an overall decrease in the proportion of size-related returns.
Thanks to these initiatives, our 2021 transport carbon intensity decreased by 10% per million Net Merchandising Value ("NMV") compared to the 2020 levels. As we recognise that there is more to be done to decarbonise the way in which we transport our products, we made the commitment that by 2030 we will deliver 20% of our parcels using zero or low emission methods for the last mile, including exploring the use of electric vehicles ("EVs") in our markets.
z-py-90 laptop-f50 laptop-f16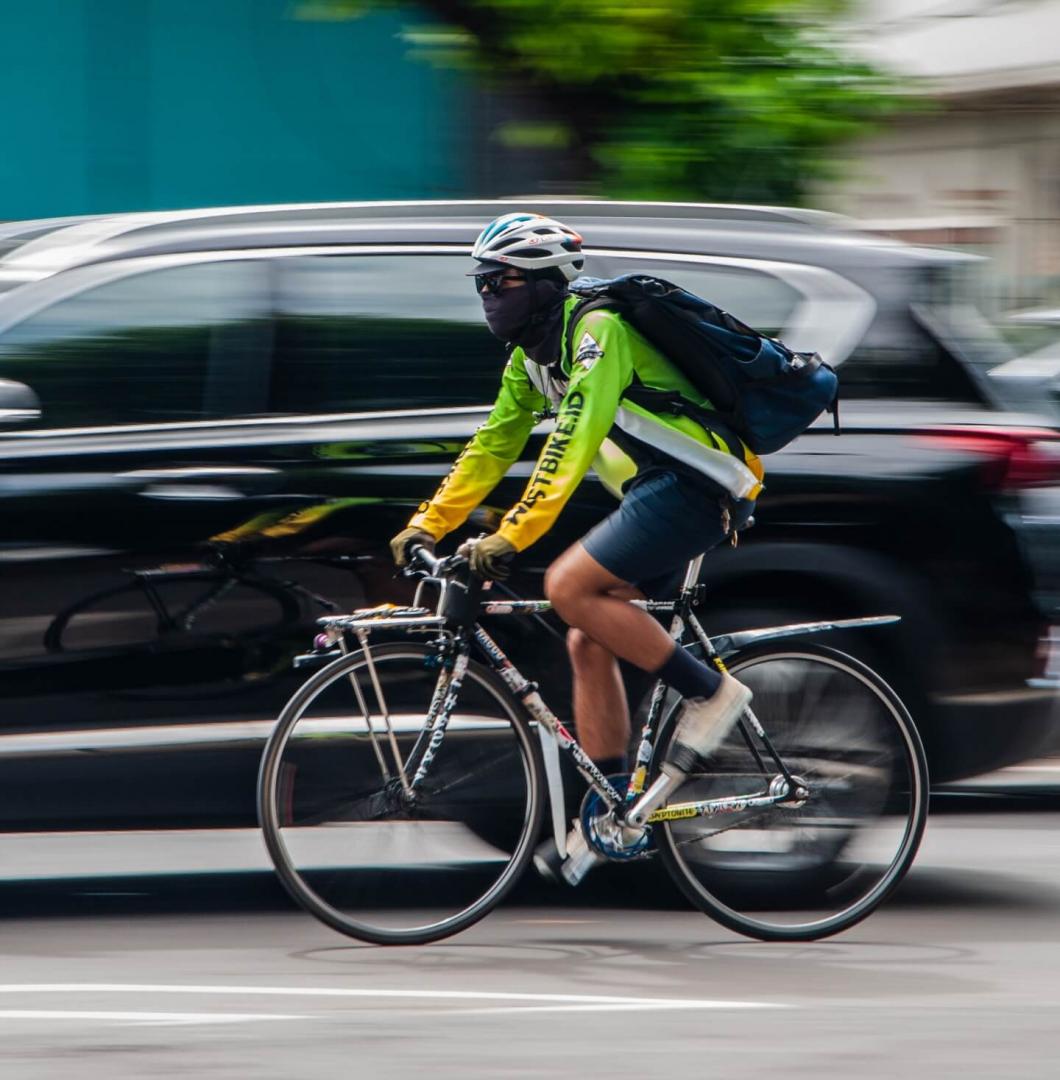 CASE STUDY
 
Low Emission Deliveries In Hong Kong & Indonesia
As we continue to grow and serve more customers, we are challenging ourselves to improve efficiency of emissions generated by the products delivery to customers.
In Hong Kong, we collaborated with our delivery partner to leverage the city's interconnectivity to deliver parcels to our customers through walking deliveries, reducing our reliance on vehicles for last mile delivery. Customers less than 10 minutes away from delivery stations receive their parcel by dedicated walking agents, with assistance of trolleys. Since its launch in January 2021, more than 153,000 parcels have been delivered by foot in Hong Kong.
The heavily congested traffic in Jakarta has positioned bicycles to be not only agile but also an efficient low-emissions delivery solution for the last mile. Since March 2021, we have delivered almost 10,000 customers parcels in Jakarta's city centre areas by bicycle.
right-img
#C3D94F
#7BA00A
"We are proud to partner a pioneer in the courier industry to launch a same day bicycle delivery service for our customers in Jakarta. With vehicular air pollution and traffic congestion being major concerns in dense cities like Jakarta, bicycle delivery is not only a more environmentally friendly alternative, but also enables couriers to be more nimble in navigating crowded roads. Expanding the coverage of this last mile delivery solution in 2022 to more areas in Jakarta will further enable our customers to shop more responsibly, creating a more holistically sustainable shopping experience."
 
Gede Arya, Logistics Manager of ZALORA Indonesia
z-py-90
#F8F8F8
#F8F8F8
RENEWABLES & ENERGY EFFICIENCY
As our warehouses are storage facilities that use minimal machinery, they are not energy intensive to operate. In total, our five warehouse facilities consumed about 3.3 million of kWh in 2021, with most of our warehouse spaces fitted with efficient LED lighting. However, we continue to seek ways to make our energy consumption more efficient. In 2021, we installed LED lights as part of the expansion of our fulfilment centre in Indonesia, and in 2022 we will be exploring air conditioning inverters and timers installation in our Malaysia and Philippines operations respectively.
z-pt-90 laptop-f50 laptop-f16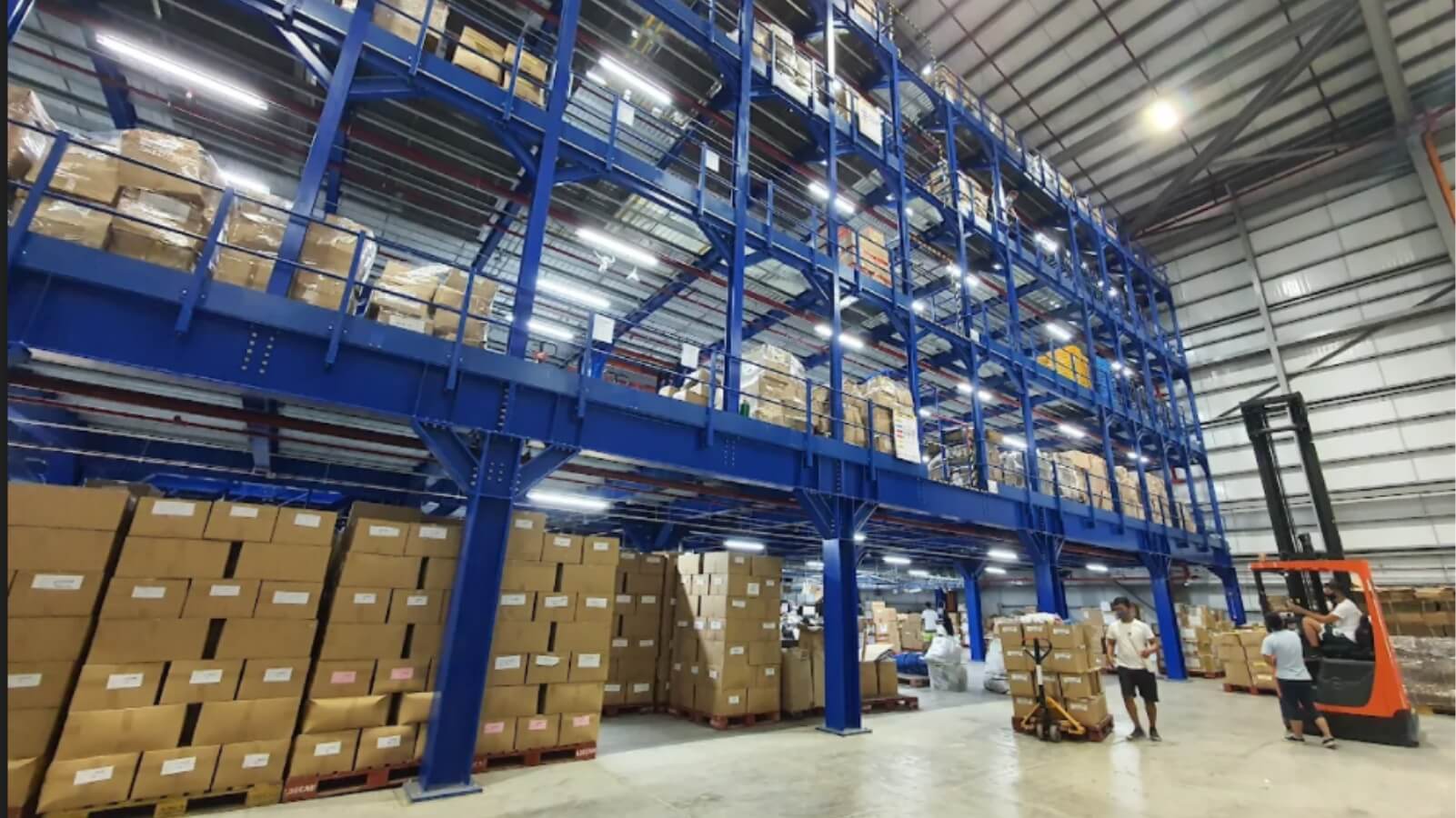 We also recognise that transitioning our energy source to renewable energy is critical to reducing our reliance on fossil fuels. To this end, we aim to have 100% of electricity sourced for our fulfilment centres and offices to be renewable by 2030. As part of this process, we are working closely with our main warehouses' landlords to assess the feasibility of solar photovoltaic panel installation on the rooftop of our facilities in Indonesia and the Philippines, in order to be able to tap on on-site solar energy for our daytime operations. In Malaysia, we are similarly assessing green electricity solutions by local providers. Transitioning at least one of our main warehouses to renewable energy will remain a top priority in 2022. While we lay the foundation to shift to these more direct sources of renewable energy, in 2021 we purchased Renewable Energy Certificates ("RECs") recognised by the iREC Standard to cover our electricity consumption across all our warehouses, as was the case in 2020.
border-bottom simple-style img-alt-big sus-reprt mob-no-pad-top z-py-90
PRODUCTS MADE FROM SUSTAINABLE MATERIAL
The most significant environmental impact of the fashion industry lies in the raw material production, preparation and processing. Increasing the proportion of products made from lower impact materials is an essential component of ZALORA's strategy to mitigate our carbon and environmental impacts. As one of our principles is to first focus on ZALORA's direct impacts, transitioning our own-brand products to be made from less environmentally impactful materials remains an important priority, in line with our target to reach 55% of own-brand products made from preferred materials (ranked A, B & C) by 2030.
To guide our team in the sourcing of more sustainable fabrics, ZALORA has adopted a Preferred Materials Benchmark. This Benchmark ranks materials from A to D (A being the most preferred and D being the least preferred) based on the environmental impact they have at each stage of the life cycle, including raw material, production, the use phase and at the end of life. The Benchmark is informed by the material impact scores from the Higg Material Sustainability Index (MSI) of the Sustainable Apparel Coalition and by lifecycle studies.
 
z-py-90 laptop-f50 laptop-f16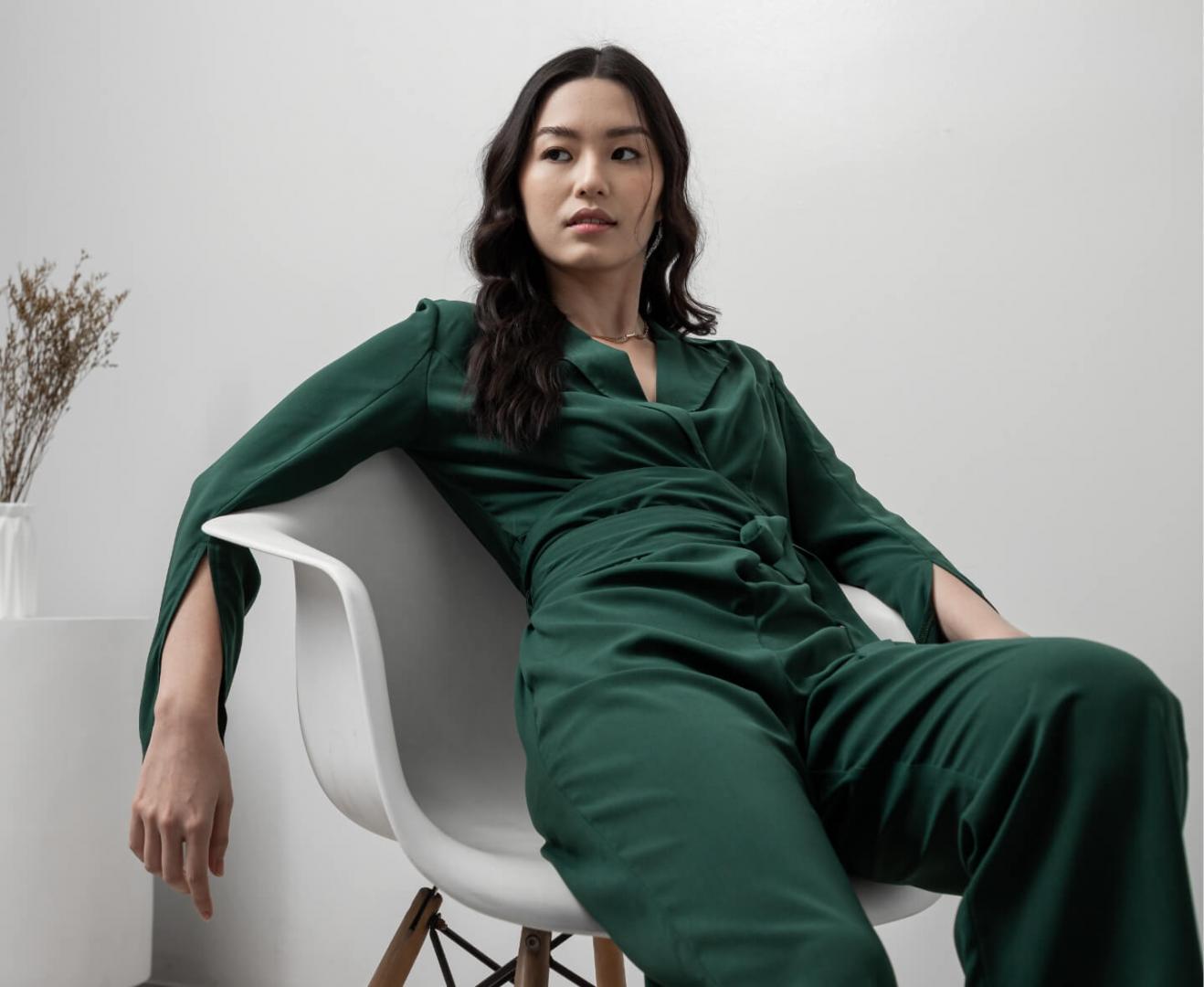 CASE STUDY
 
Rethinking Our Own-Brand Products And Ranges
In 2020, ZALORA started to rethink our product and brand design to propose a wider range of sustainable alternatives to our customers through the launch of two dedicated sustainable ranges: the Origin by Zalora and Earth by Zalia Basics. The 2021 sustainable collections feature TENCELTM, LENZING™ ECOVERO™ fibers, organic cotton, recycled polyester and linen fabric. As ZALORA aims to expand the reach and usage of sustainable fabrics to a broader product base, in 2021 we also started to incorporate 100% of recycled polyester to our main ranges. Overall, 4% of our own-brand products incorporated sustainable materials in 2021, resulting in a 3% increase compared to 2020.
right-img
#35CBDC
#308CE3
"As part of our sustainability strategy, we strive to offer our customers a large choice of sustainable fashion, beginning with our own-brands. 2020 was the year we launched our dedicated sustainable collections. In 2021, we went one step further with the incorporation of sustainable fabric into our main ranges to make sustainable fashion accessible to more customers, in the hope of educating and inspiring more conscious fashion consumption."
 
Eric Cheang, ZALORA's Regional Buying Director
z-py-90
#F8F8F8
#F8F8F8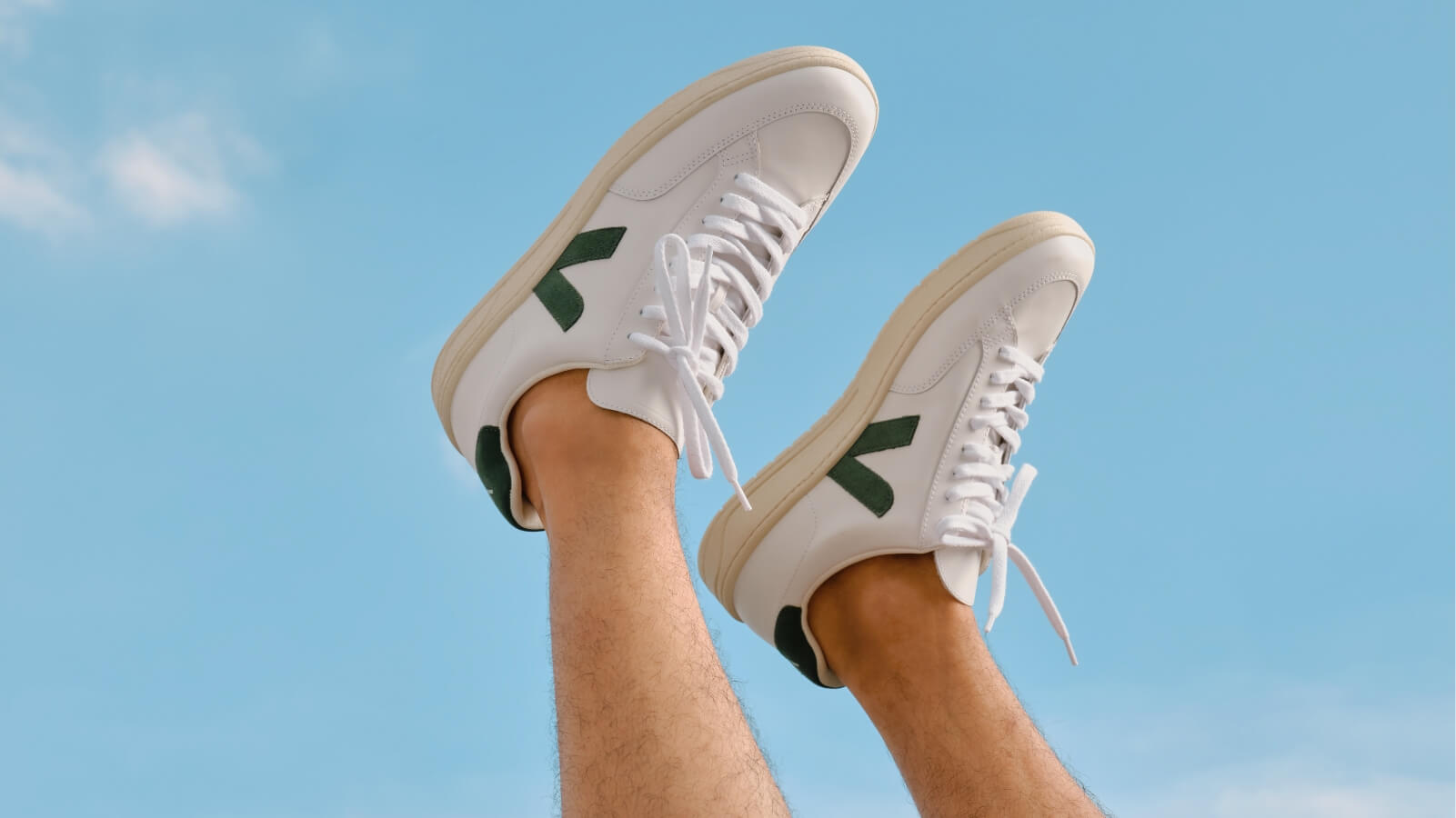 2021 KEY HIGHLIGHTS
4% of our own-brands products incorporate sustainable materials

5% of our NMV comes from products made using majority sustainable materials & eco-friendly production

By 2025, cotton used in our own-brands will be sustainably sourced
simple-style z-py-90 img-alt-big sus-reprt mob-no-pad-top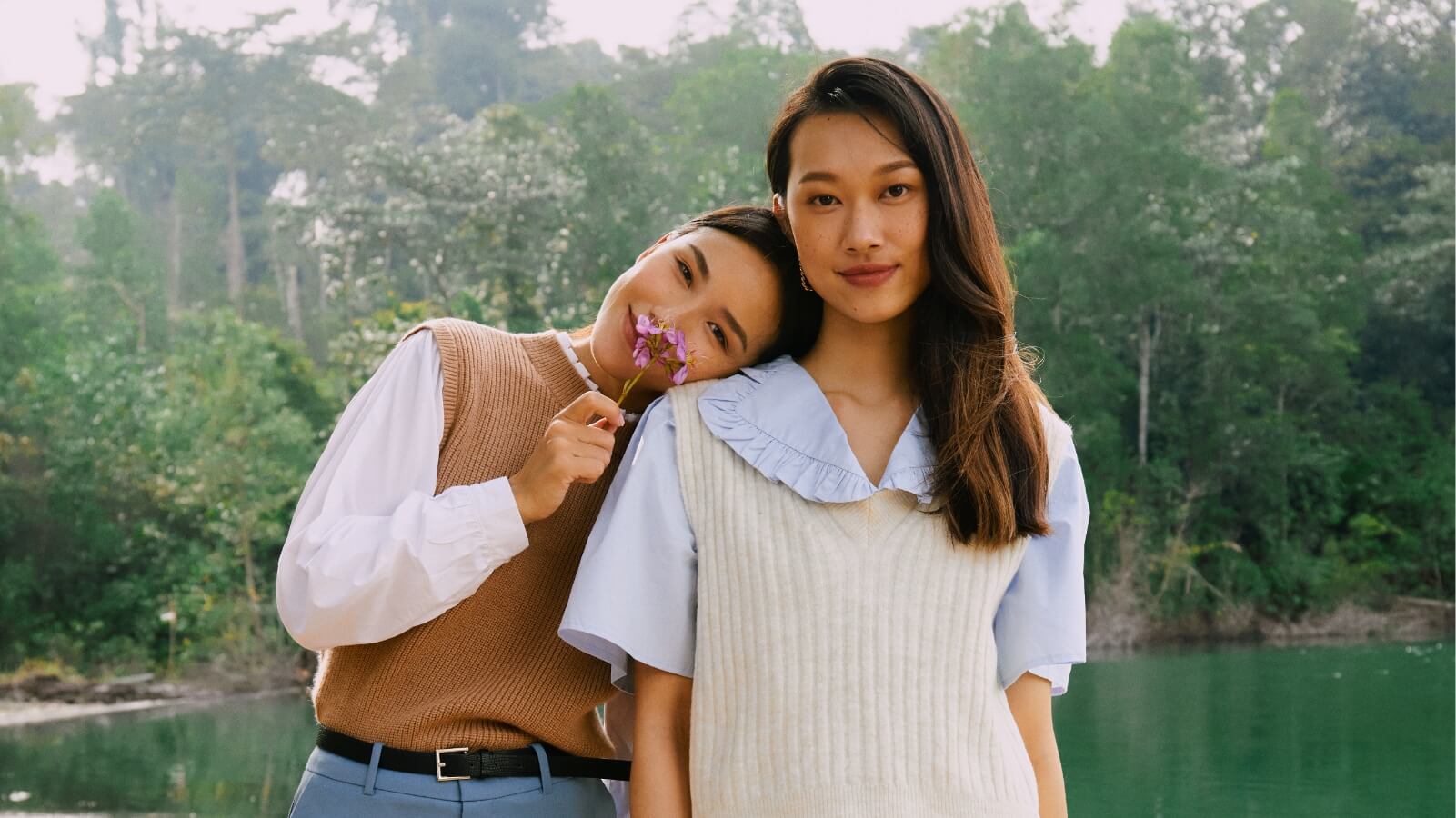 In terms of cotton, the GFG Sustainable Cotton Directive was launched in 2021 and lays the framework for less environmentally harmful and a more traceable and transparent cotton supply chain for ZALORA's own-brands. Requiring high volumes of water, cotton cultivation is also responsible for heavy pesticide usage, soil erosion and contamination and extreme human rights abuses including child and forced labour. Our sustainable cotton requirements are applicable to all supply chain tiers of ZALORA's own-brands, even where ZALORA does not trade with them directly and requires the supply chain to entirely transition to more sustainable and traceable cotton as soon as possible and not later than 2025.
simple-style img-alt-big sus-reprt mob-no-pad-top padding-bottom-90 right-img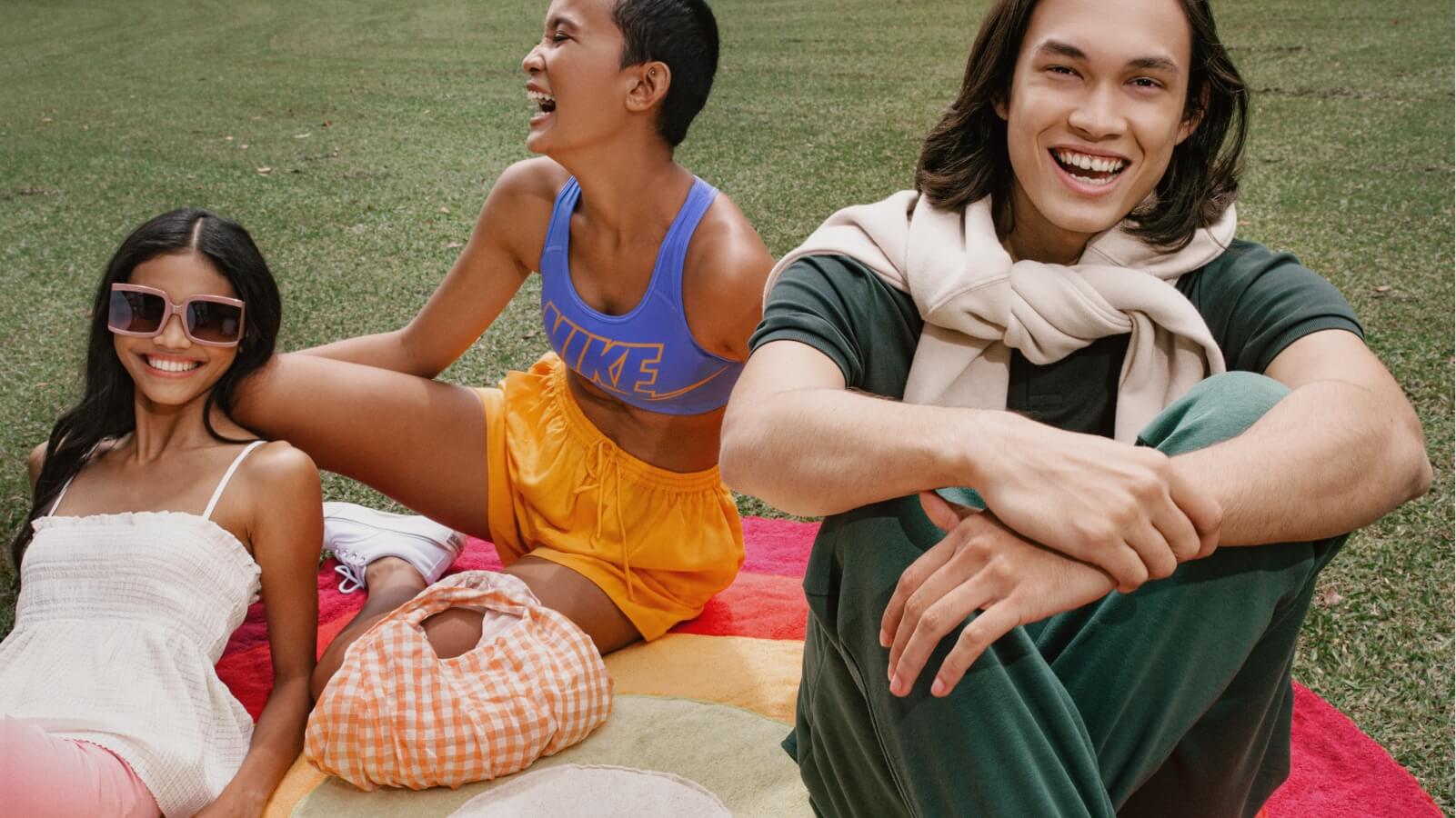 To further inspire a shift towards shopping associated with a lower carbon impact, we collaborate with third party brands available on our platforms to increase and provide greater visibility of products made from more sustainable materials (e.g. organic cotton or recycled nylon) and/or via production methods associated with lower environmental impact (for example, water saving technologies used in the manufacturing stage or products certified free of harmful chemicals). This transition makes a contribution to the reduction of our carbon footprint and the related products accounted for 5% of our NMV in 2021.
simple-style img-alt-big sus-reprt mob-no-pad-top padding-bottom-90 border-bottom
COMMUNITY PARTNERSHIPS & EMPLOYEE VOLUNTEERING
ZALORA uses our regional presence in Southeast Asia to support local causes we care about and to create a positive impact on our People and Planet. To prioritize the causes that mean the most to our employees and reflect the capacity ZALORA has to contribute meaningfully, we asked our employees to identify the charitable causes they wanted us to support. Environmental protection turned out to be their number one concern and was selected as the primary emphasis in our employee volunteering program, although we will continue to be involved in other issues.
In 2021, we haven't made progress on our volunteering programme due to the pandemic and the extended lockdown measures in the locations we operate in. In line with the local social distancing restrictions and ZALORA's COVID-19 safety protocols, a large portion of our employees moved into alternative working arrangements, such as working from home, which has significantly impacted the opportunities for onsite employees' volunteering activities. However, being a platform for our customers on fashion and lifestyle products means that we are well positioned to become a platform for supporting vulnerable communities affected by the pandemic. While COVID-19 remained a threat to people's livelihood in 2021, our e-donation drives continued and expanded their outreach offering our customers the opportunity to donate to 16 organisations across Malaysia, Singapore and Philippines. By the end of 2021, our online donation campaigns empowered customers to donate more than S$92,000 since we launched this initiative in 2020.
In 2022, as a return to a 'new normal' seems to emerge in our region, and with organisations offering more and more virtual volunteering options, we will focus on empowering our employees to volunteer their time to make a difference on the environmental causes they care about. We are determined to contribute positively to environmental protection and aim to achieve 5,000 employee volunteering hours by 2030.
z-pt-90 laptop-f50 laptop-f16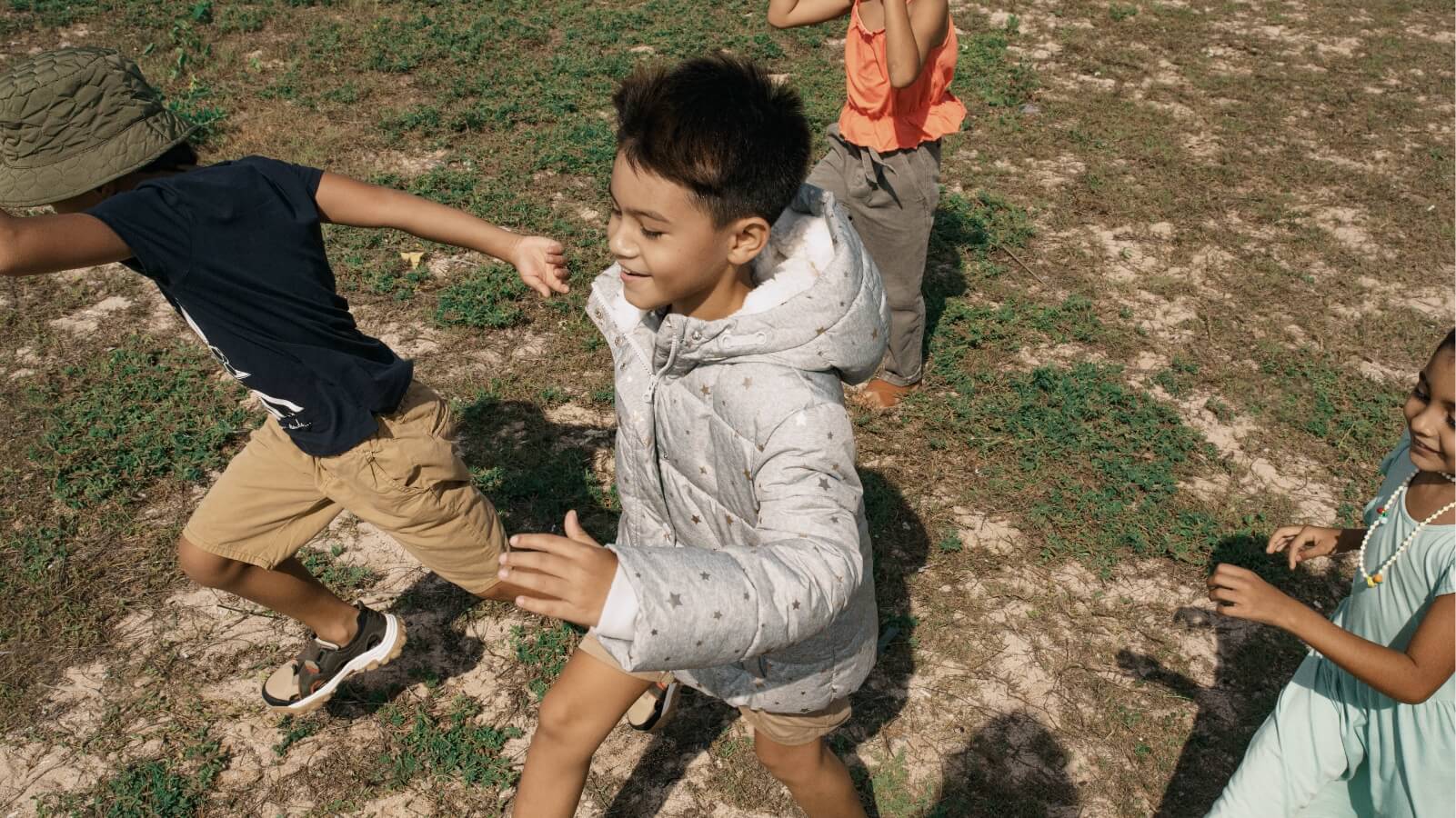 2021 KEY HIGHLIGHTS
Partnerships with 16 charities

Support provided to communities in Malaysia, Singapore and Philippines

More than S$92,000 of e-donations from our customers since 2020
simple-style padding-bottom-90 img-alt-big sus-reprt mob-no-pad-top border-bottom
EMPLOYEES' SUSTAINABILITY AWARENESS
We believe that our ability to engage our employees in our sustainability journey is key to the long-term success of ZALORA's sustainability strategy. As our employees have transitioned to a remote working environment since 2020, in 2021 we developed ZALORA's Green Work from Home (WFH) Guidelines including recommendations on how they can contribute to a more sustainable way of working while being at home and be more Planet Positive. Amongst other, the guidelines outline tips about powering down their electronics at the end of the work day, optimising cooling, using natural lighting or practicing the 5R's - refusing, reducing, reusing, repurposing and recycling - as any action—big or small— matters to make a difference and reduce the impacts on our climate or natural ecosystems. The Green WFH Guidelines complements our Green Office Guidelines, which were communicated to our employees in 2020, forming a holistic set of guidelines to respond to a hybrid work environment.
Through internal communication, we also ensure that our employees are kept informed of ZALORA's sustainability performance and strategy. In 2021, we conducted a survey to understand our employees' perception of ZALORA's management of our social and environmental impacts and the results showed their confidence in the actions we are taking in regard to sustainability.
z-py-90 laptop-f50 laptop-f16
Get In Touch
Have a question about our sustainability strategy, or simply wish to contact us?